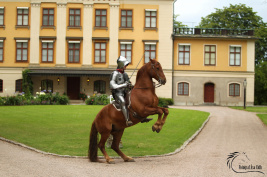 A short film with Rebecca and her two young horses, Simba and Bubble.
MASTER,
ACADEMIC ART OF RIDING

And so, Sweden have their first Master in Academic Art of Riding.
Christofer have passed all the test and have officially got the Mastertitle from 2016.

Well done Christofer! Your the best! Big congratulations from all of us!