WELCOME TO HORSE-VISION

Are you Dreaming about getting a stronger connection to your horse.
Find a more relaxed way of education or reach a higher level in your dressage.
We can help you, dont hesitate to contact us!

We are happy to help you with your questions.

Please contact our customer service, Mia
Phone: +46 72-55 88 577
Mail: boka@horse-vision.se

GPS
WGS84: N 58° 37.1667', E 13° 23.1833'
Decimal: 58.6194, 13.3864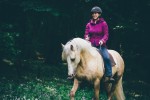 Rebecca Dahlgren
Rebecca: +46 70 290 96 04
 - info@horse-vision.se

Rebecca have more then 20 years experience of training horses in Liberty. She is specialized of training horses to be ridden in balanced (dressage style) in liberty. But also doing groundwork, tricktraining and multible horses in Liberty.
She have also written to books about Libertytraining and horse behavier. Rebecca teaching all over Europe.

Where to find us! - Welcome!

Horse Vision
 Sweden AB -
organisationsnr/VAT no SE556927107401
Hellekis Vinsater 

533 94 Hallekis
Sweden

Miriam: +46 72 55 88 577 - boka@horse-vision.se

Our bankgiro service: 5507-5709
For payment from abroad:
IBAN: SE05 6000 0000 0007 2240 2228 obs new
Swift: HANDSESS